FANTASTIC ASSESSED DOGS!
Please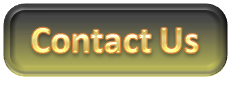 if you wish more info on the below available assessed dogs
These amazing dogs are being fostered by OUTSTANDING rescue groups and individuals within the San Antonio Metro area unless otherwise noted. Each Available Assessed Dog, listed on our site, has a different adoption fee according to where the dog is being fostered or housed with a rescue. Service Dog Express does not set the foster/rescue's adoption fee. Fees can range from $225 to $400+.
(Updated: 28 AUG 2023)
All the listed dogs below have been assessed for temperament and trainability. They all know various commands, but are NOT fully-trained Service Dogs. That training needs to be completed when they are paired with a client. The extent of training for each dog is listed in the dog's description, and clients are welcome to meet any dog they choose until they find the perfect match. Click here to review the assessment process.
If you already have a dog and want it assessed as a possible Service Dog for you and/or a loved one fill out our submission form.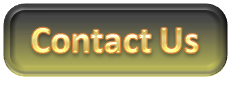 How the dogs are assessed:
The dogs are assessed based on guidelines established by Service Dog Express and related experts in the Service Dog field:
Age (at least 4 months to 6 years)
Health condition (up to date on all vaccinations, having recently been seen by a veterinarian and determined to be in good health for Service Dog work, including heartworm tested, and up to date on monthly heartworm/flea/tick/parasite medication)
Willing to be petted and touched on all parts of its body, including back legs and on the face without incident
Makes good eye contact
Housebroken (can be trained if necessary)
Seems to be genuinely interested it's "person" and seeks attention
Responds to praise and petting
Treat-motivated for training (not necessary, but helpful)
When walking, is more interested on its "person" than on other distractions (other people, dogs)
Not easily frightened (a response to a loud noise is to be expected, but the dog should not show excessive fear)
Is friendly, calm, and generally "laid back" around all ages of children and male and female adults
Exhibits no excessive barking (can be trained)
Shows absolutely NO signs of aggression toward other dogs or people
Absolutely no history of aggression
Dogs should be microchipped.
Dogs should be spayed/neutered.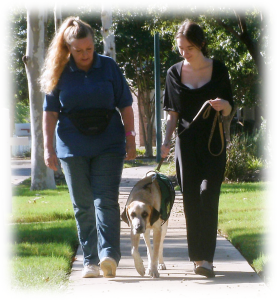 When assessing a client's personal dog, the same rules apply. However the minimum age and age limitation can be waived if the dog is healthy to conduct the requested training. In addition, careful consideration must be made to see if the personal dog will be able to assist with the client's particular disability (for example – a client needing a dog for mobility will have to have a medium to large dog, etc.), and the client should have a very strong bond with the dog.