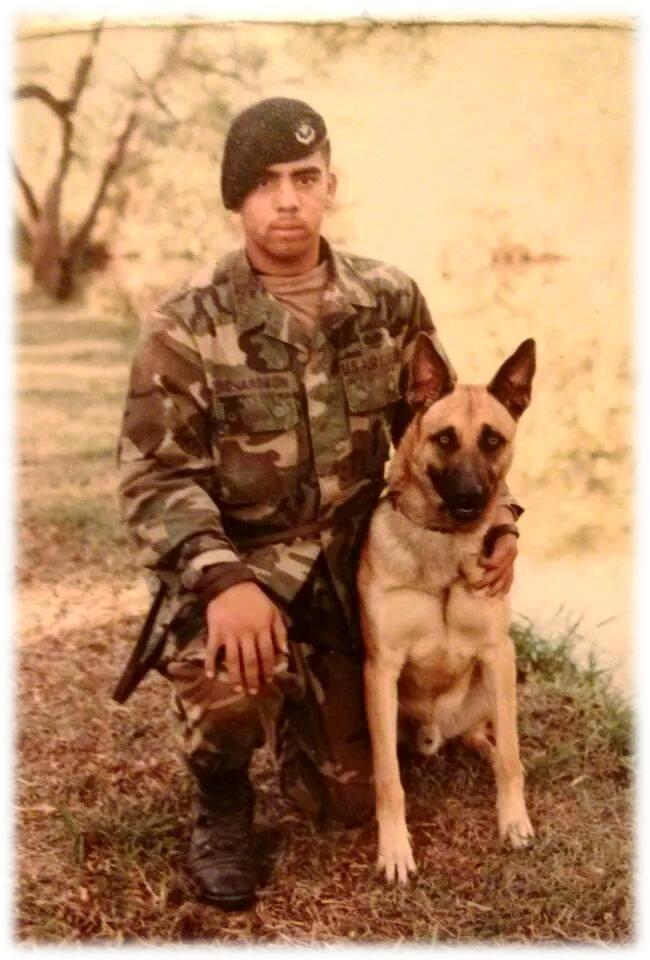 I have been training dogs and/or handlers since 1989 and most recently a Mine Detection Dog Technical Advisor in Afghanistan for the U.S. State Department under the Weapons Removal and Abatement Program working for DynCorp International until my contract ended in 2007. Prior to this I worked on a K-9 scent detection capabilities project for the U.S. Military Battle Lab Unit under Dr. Stewart Hilliard.
I have trained, evaluated and certified dogs and handlers for Obedience, Personal Protection, Perimeter Security Guard Dogs, Search and Rescue, Termite Detection, Police Patrol, Passive or Aggressive Response for Narcotics Detection, Explosive Detection, Landmine Detection and Firearm Detection.  As a Certifying Official I was in charge of evaluating Dogs, Handlers, Dog Teams, Trainers, and Instructors to ensure their ability to efficiently perform the tasks they were trained to do.
I was born and raised in El Paso and joined the Air Force in 1989.  I had the great fortune to be assigned to Clark AB in the Philippines and Tyndall AFB in Florida before being Honorably Discharged in late 1992.  Medically I have had several challenges. After returning from Afghanistan after 2 years (2005-2007), my wife and daughter told me they wanted me to get checked for PTSD. I talked to my doctor who went over some standard questions and discussions with me and told me I was exhibiting PTSD symptoms combined with anger management issues and I should speak with a psychiatrist. My wife and family have been instrumental in helping me to gain control of my life once again and my pets have been helpful in grounding me when needed. A couple of years later, a work related injury left me with a permanent disability and subsequently I was diagnosed with Type 2 Diabetes. My most recent medical hurdle was a stroke which I had in October 2014. I thank God for giving me the ability to overcome every challenge and strive to make things better for me and my family. I have unfortunately come across several dogs wearing Service Dog vests who do not exhibit the nature and abilities of a true Service Dog. This has led me to do some research and studying on the subject and I want to use my experiences and abilities to help those who truly need and deserve to have Service Dogs in their lives. I am also going to be training a Service Dog that my wife and I will have for our medical issues. My wife has severe rheumatoid arthritis and she struggles daily with the condition. The dog I will train is one we rescued that washed up under our house during the storms in late March and April of 2016. He is the lone survivor of 5 and he has been named Hok'ee Rain. Hok'ee is the Navajo word for abandoned since his mother abandoned them after the rains and his middle name is Rain because that is what brought him to us.
I am very honored and proud to be a member of the Service Dog Express team and I look forward to working and learning with and from some of the best trainers of Service Dogs in the industry. More importantly, I look forward to helping the individuals who need and deserve the wonderful dogs we will be assisting them with to aid them in improving their quality of life.