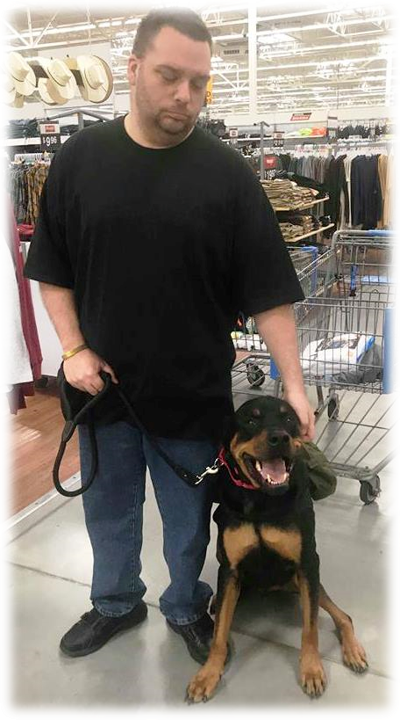 David was born in Honolulu, HI and has lived all over the United States while serving in the military. While in the Air Force, David was a Missile and Space Facility Specialist and kept the ICBM support facility and equipment operational. He retired from the USAF in 2006 in San Antonio, TX. He now lives in Florida with his family.
After retirement, David attended Mott Community College and graduated with an Associate of Applied Science degree in both Computer Administration and Network Engineering. He also earned his Bachelor of Science degree in Cyber Security.
David has been diagnosed with childhood PTSD, flashbacks, night terrors, hypervigilance, and an odd form of Degenerative Disc disease, with Intervertebral Disc Syndrome.
He has raised and trained dogs for obedience since he was very young, finding great peace, solace, and purpose despite his turbulent upbringing. He continued training dogs all of his life, spurred on by compliments from others concerning their well-maintained behavior.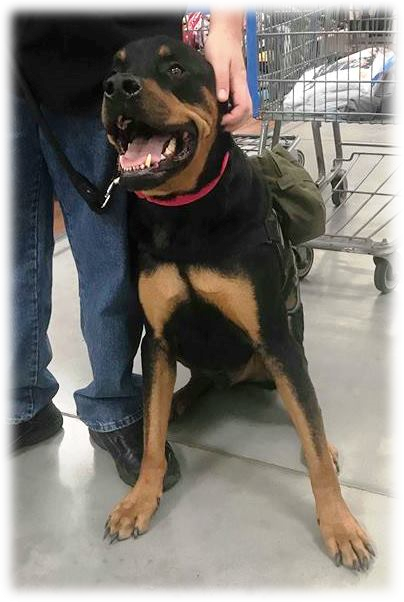 In 2013, David started advanced obedience and Service Dog training as it related to his own disabilities with his Rottweiler, "Bubbles", as his Service Animal. "Bubbles" passed the CGC and the Service Dog Public Access Test, performing tasks specific to his disabilities. "Bubbles" – a large, loveable, and brilliant Service Dog assists in alerting/reminding David to take medication, provides stability and bracing for mobility, and assists with David's PTSD and anxiety issues, performing "front covers", "back covers", Deep Pressure Therapy, waking David gently from night terrors, and is David's "eyes" for his hypervigilance. When David has PTSD flashbacks at times due to specific triggers, "Bubbles" leans heavily against David's leg to remind him to remain "in the present". SD Bubbles consistently acts with the utmost professionalism in any public situation, and every day they are together, David says they learn more and more as a team.
When David's two girls were still in Elementary school, he joined the volunteer Watch D.O.G. team. David have also been active with working with Special Needs children at the elementary school level. David enjoys the mental and physical challenges of the martial arts; he holds a Black Belt (1 Dan) in Tae Kwon Do, a Brown Belt in Aikido, and a Brown Sash in Tai Chi.
David has learned a lot concerning Canine Behavior over the years and hopes to pass on those years of training and experience to those that he can as a trainer with Service Dog Express, LLC. David has an outgoing personality, and truly enjoys helping others.
Unfortunately, SD "Bubbles" will be retiring soon – but David is already training his next Service Dog, "Copper". Of course, David will keep his beloved "Bubbles", and "Bubbles" is already finding joy in helping train "Copper" to help his dad David. The love just keeps going!