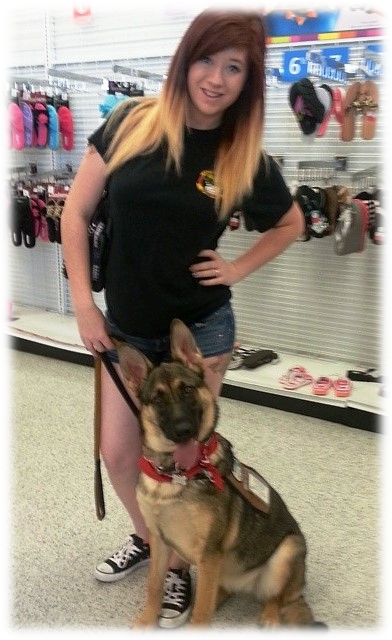 Victoria is originally from Seattle, Washington, and moved to Las Vegas, Nevada when she was in elementary school. She began training dogs when she was 12 years old with her Jack Russel Terrier "Roxie" in Agility, and began working with the Head Trainer to train her personal dogs from the ground up. She specialized in training with the smaller Working Breed dogs such as the Corgi, Toy Poodle, West Highland terriers, Scottish Terriers, and Border Collies, to name a few.
Victoria's love of dogs only grew from there, as she moved on to learning how to train in the sport of Schutzhund when she was only 14 years old. She worked with many different breeds, including German Shepherds, Rottweilers, Wolf hybrids, and countless other Working Breeds. She then became more interested in K9 Police Dog Training, and moved on to apprenticing under a former Army Kennel Master/Military Police Working Dog trainer and handler with 25 years of experience breeding high-performance dogs and training them to be good family pets. Victoria learned to work with Police Dogs, becoming a "decoy", and understanding different aspects of dog/human relationships. She became increasingly interested in the different jobs dogs have in our society, and decided to also focus on Service Dogs and how they are trained to truly assist people with disabilities.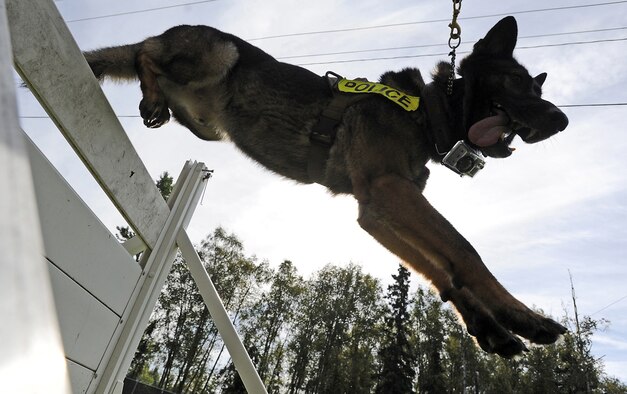 Victoria then moved to Pahrump, Nevada, to learn how to train Service Dogs for people with a variety of disabilities. She found that she quickly developed a love and new respect for Service Dogs, and decided that was going to be her main focus for furthering her knowledge in her dog training career. Victoria takes pride in her work, and it shows in each and every relationship she helps create between the Service Dog and handler. She has a "soft spot" for the military and has donated a lot of time and effort into helping Veteran Organizations for those who so boldly and bravely fought for our rights and country.
Victoria was already training dogs on her own, and was looking to further her knowledge in training concepts. When she learned of Service Dog Express, it opened a whole new world to her of being able to help more rescue dogs and people who so desperately needed Service Dogs with the limited resources that they had available. She looks forward to being able to give people with disabilities the tools to succeed further than they ever imagined possible with a "little help from man's (and woman's) best friend".