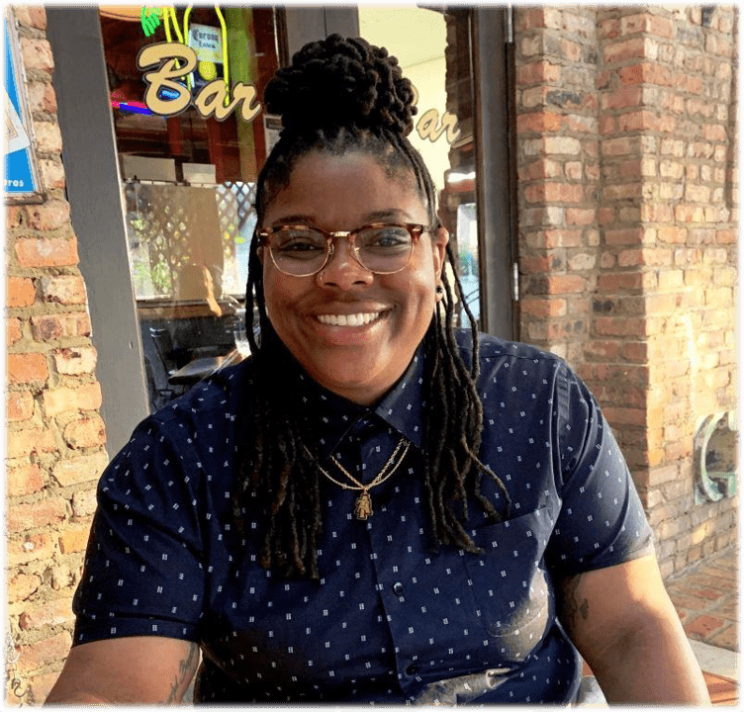 Megan is a higher education researcher and scholar by training. She is a passionate dog trainer, dissertation coach, editor, and serial entrepreneur. Her dog training journey began during the final year of her PhD program in Higher Education and amid the COVID-19 pandemic. For two years of her program, Megan lived with a senior Australian Cattle Dog mix named Jack who had several fear-based aggressive behaviors that displayed themselves as growling and lunging at strangers, reactivity towards other dogs, severe separation anxiety, ignoring commands, and many of the issues faced by the average dog owner. Megan naturally began studying dog psychology using videos, books, and training courses and working with Jack multiple times daily to assist Jack's handler in better managing Jack's behavior while also maintaining her own quality of life. She found herself falling into her natural skill, calling, and passion for professional dog training.
While Megan enjoyed dogs, dog psychology, and training, she wasn't yet converted into a professional dog trainer. Megan's experience with Jack solidified her decision to get her own dog who she knew would be a good fit for her lifestyle. After several months of research, Megan decided to get an American Staffordshire Terrier with the goal of the dog becoming a therapy dog. Megan quickly grew attached to the American Staffordshire Terrier breed after significant research about the positive qualities of the breed, such as their good-naturedness, outgoingness, and courage. She couldn't help but acknowledge the discrepancies between public knowledge about pit-bull-type dogs like 'AmStaffs' and their actual characteristics. She was both surprised and disappointed to find the numerous challenges faced by owners of pit-bull-type dogs, such as lack of equitable access to housing. Bully breed owners and traditionally mid-labeled as aggressive or dangerous commonly faced global discrimination against them and their owners regardless of how well behaved or good tempered any individual dog was. As such, a second purpose for Justice was to serve as an advocate for bully breeds and to educate the public about their potential as family pets and their ability to serve their owners in nearly any capacity desired as assistance dogs.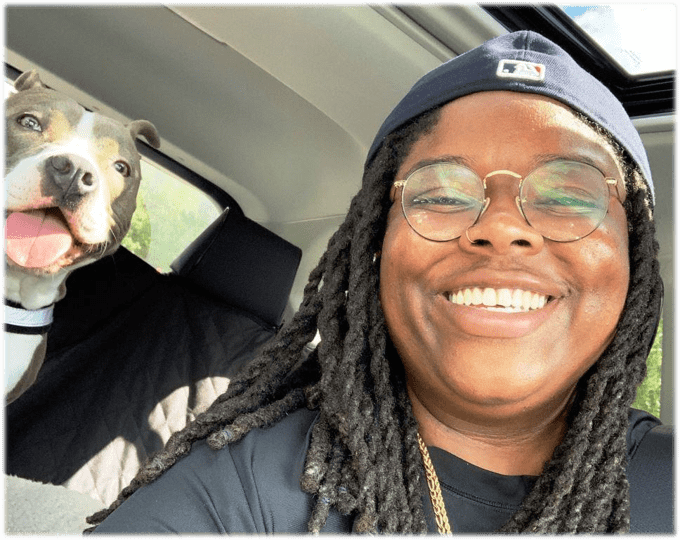 Megan naturally began studying Service Dogs and Service Dog laws after recognizing Justice's potential to assist her with her anxiety, depression, and PTSD disabilities. Megan contacted Service Dog Express shortly after moving to Houston. Due to Megan's understanding of dog training, Megan and Justice were able to take and pass the Public Access Test after only the first session when Justice's Service Dog candidacy was assessed. Justice had already obtained her Canine Good Citizen title the year prior, and Megan wanted some help with proofing Justice's behavior and ability to ignore distractions in public. Megan's trainer immediately recommended Megan apply to become a Service Dog Express trainer. Megan had already dedicated herself to helping people have stronger relationships with their pets, it was a no brainer that Megan dedicates her research and dog training skills to teach people with disabilities how their dogs can assist them in improving their quality of life.