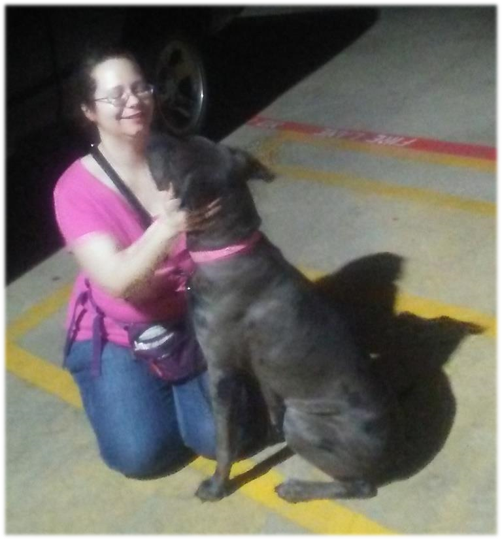 I'm Lora and I grew up in the Dallas/Fort Worth area. I first discovered Service Dogs when I was about 15 years old and knew that is what I wanted to do. I started researching how to become a dog trainer and how to further my education as a Service Dog trainer. I became a dog trainer in 2002 when I graduated from the Animal Behavior College. My dream was to find a way to educate people about all types of dogs. In addition to training, I also rescue dogs.
I am constantly learning more about dog training, education and behavior; this is an ever-growing field and we are learning more about dogs and how they can help us.
I suffer from PTSD, Major Depression, Balance Disorder, and ADHD. I have been on medications to help but they made me feel sleepy and I was not able to function and properly take care of my kids. I decided to start my search for a Service Dog. I found Service Dog Express and I liked their policies and how they take care of their clients. I started off as a client and then I became a trainer.
This company has been the answer to that prayer and a blessing in my life. Not only am I able to get the dog I need to help me live and get around in the world, but I have the opportunity to give back and help others.