Jerry is a Father of two amazing children, and the spouse to the most amazing wife. Jerry was blessed with having a large family of ranchers, farmers, and self-employed contractors. Jerry was raised between California, Colorado and Missouri. Learning as much as he could at each moment and destination. Jerry's family raised and trained a multitude of dog breeds and working dogs for the ranch and home while growing up.
Jerry joined the United States Air Force in 1999 as a Flying Crew Chief on KC-135 inflight refuelers, and was assigned to Kadena AB, Japan. Their primary role was inflight refueling and Medical Evacuations for the Pacific Theater. Seven years overseas, an active duty military wife, two children and a few crazy deployments later, he was assigned to Robins AFB Georgia as a Crash Recovery Lead and Quality Assurance Inspector on the JStar attack platform. After 12 years of service Jerry was medically retired from active duty in 2012.
Jerry's extended family was born and raised in North Texas. This made moving to Texas an easy choice and he was offered a job working for a DoD aircraft modification facility. It was after his retirement that things went downhill quickly. He was diagnosed with Severe Anxiety with black out panic attacks, memory deficiencies from multiple TBI's and his 15 kidney surgeries compounded things. After being heavily medicated for several years he looked for a healthier alternative than taking prescription medication. Treff (Jerry's GSD SD) came into play.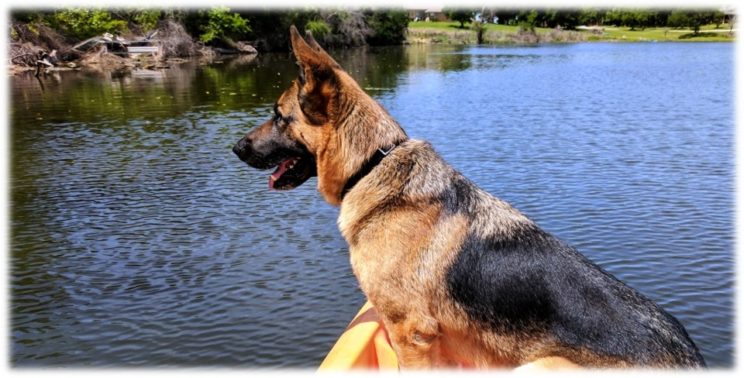 Treff has been Jerry's outlet to the world for several years. He has allowed Jerry to get back to traveling, working, and living a much healthier and full life. His ability to calm Jerry, alert to an oncoming panic attack, and help with mobility without massive amounts of medication has been key to their relationship. Having a SD has allowed Jerry to lead a more normal life and have another tool to overcoming the difficulties that day-to-day tasks can pose.
Jerry has a great support network and a Service Dog. Jerry's struggle with emotional abuse, ADD and severe anxiety have been the driving force on his wanting to teach others. This lead to the drive to want to help others to cope and learn the wonders of having a Service Dog.
Jerry is extremely passionate and outspoken about learning and teaching. Helping those that need help is a constant driving force and the most rewarding part of life.