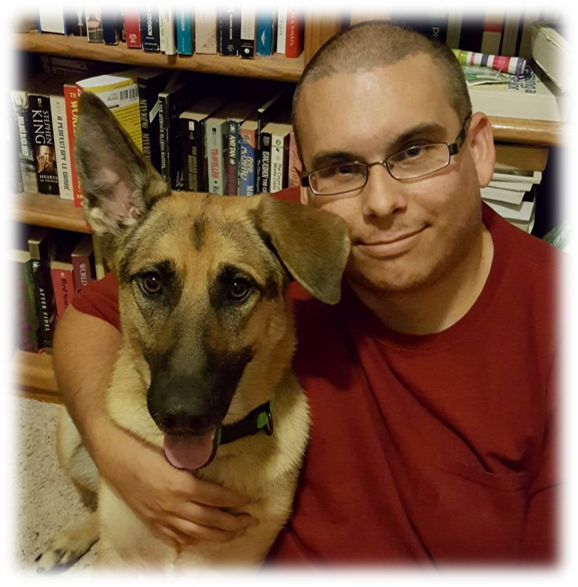 I have always loved animals and I was the child that would bring home injured animals or a stray dog or cat. I probably should have started a career working with animals, but I am also a people person. I went into public service and became a deputy sheriff for Calhoun County, Alabama and Fulton County, Georgia. From 2007-2010, I served my country in the Army. I was stationed at Fort Leonard Wood, Missouri as a 31B (Military Police). I enjoyed being an Army MP, which lead me to pursue my next career as an EMT. I had an Army buddy who was a medic, and I did some ride outs with him and fell in love with EMS. I got out of the Army due to medical reasons. Even though I never went to a war zone, I had several buddies come home severely injured or with PTSD. Some did not come home. It was hard on me, especially when one of my buddies was killed and I got the news that he had died.
Because of working in public services and seeing things that most people do not see on a daily basis, I was told by my doctor I had PTSD. For the longest time I had night terrors and still do from time to time. I also did not like going into big crowds because it made me very nervous.
This past winter, my doctor thought it would be a good idea if I got a Service Dog. Ever since I got Ashbear, my world has changed. She is not only my best friend, but she helps me feel like I can do things that I have not done in a long time; like going out in public for extended periods of time. My night terrors reduced greatly and my Service Dog alerts me when I am having one and helps calm me.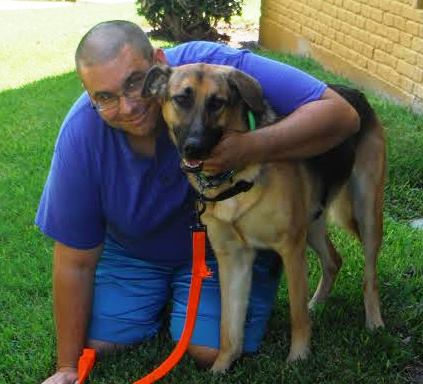 Being a Service Dog trainer is a great way to give back to my community. If i can get just one person to live a better life and be happy again then my job is complete and gives me a great sense of satisfaction. Having my own Service Dog has shown me exactly how they must be trained to a very high standard including tasks specific to a client's needs, disabilities, and limitations.