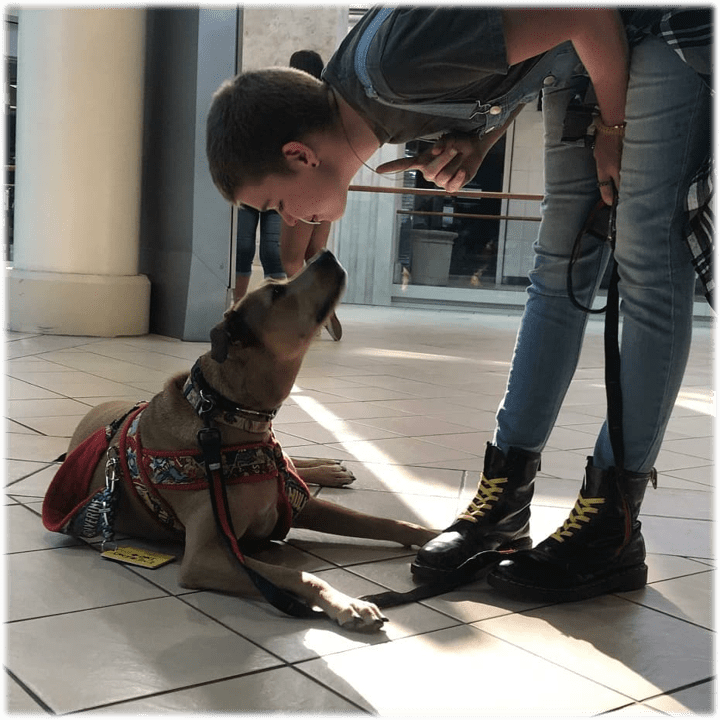 Cadence, an extraordinary individual, found himself unexpectedly immersed in the world of dog training back in 2016. It all began when he set out on a mission to acquire a Service Dog for himself. Engrossed in research and learning about dog training, Cadence's determination paid off when he joyfully embraced the newest and furriest member of his family.
But little did he know that this dog, Caesar, would become more than just a companion. Caesar turned out to be a seizure alert and response canine, instantly igniting Cadence's passion for Service Dog training. Now, Cadence is determined to help others like him, struggling with daily tasks, discover the independence that only a Service Dog can bring.
Cadence's journey to this point has been no walk in the park. Overcoming his battles with conversion disorder and bipolar disorder, he has emerged stronger and with a Service Dog by his side. As fate would have it, he embarked on this training adventure while pursuing a mechanical engineering degree at Texas A&M – Kingsville. However, life had other plans, and due to physical and mental health concerns, Cadence gracefully moved back to Fort Worth.
Currently, you can find Cadence dedicating himself to his studies at Tarrant County College, studying hard for a Associates Degree in Welding. When he's not perfecting his craft, Cadence works as a welder since 2018, specializing in crafting custom exhaust systems. So, not only can he make sparks fly in his training sessions, but he's also an expert at making engines roar with his welding skills.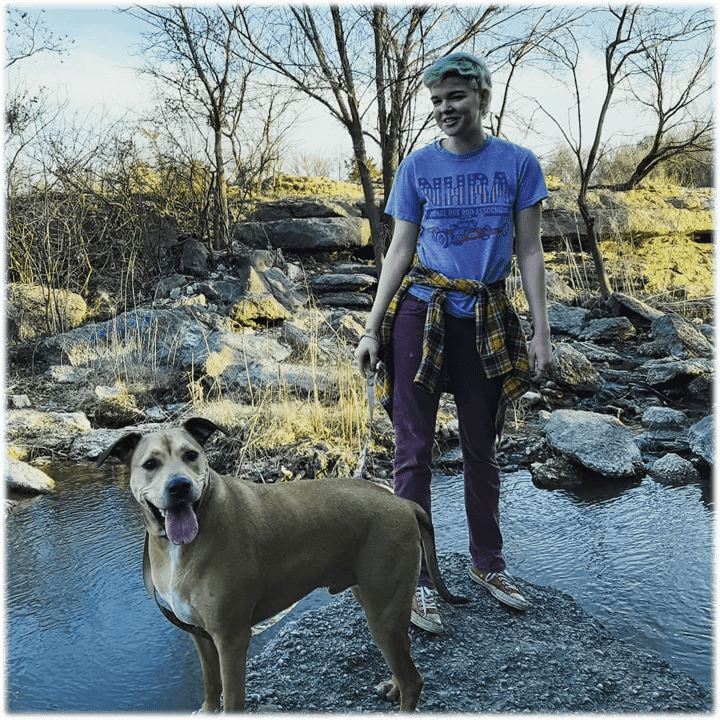 In his downtime, Cadence indulges in his other passion—working on cars. He loves nothing more than accompanying his dad to antique car shows, soaking in the nostalgia and beauty of vintage automobiles. But Cadence doesn't stop there; he takes his automotive enthusiasm to the next level by building exhaust systems for hot rods all around Fort Worth.
With a heart full of dedication to dog training, a knack for welding, and a love for all things cars, Cadence is living a life filled with extraordinary twists and turns. His story proves that sometimes, life's detours lead to the most unexpected and wonderful destinations.